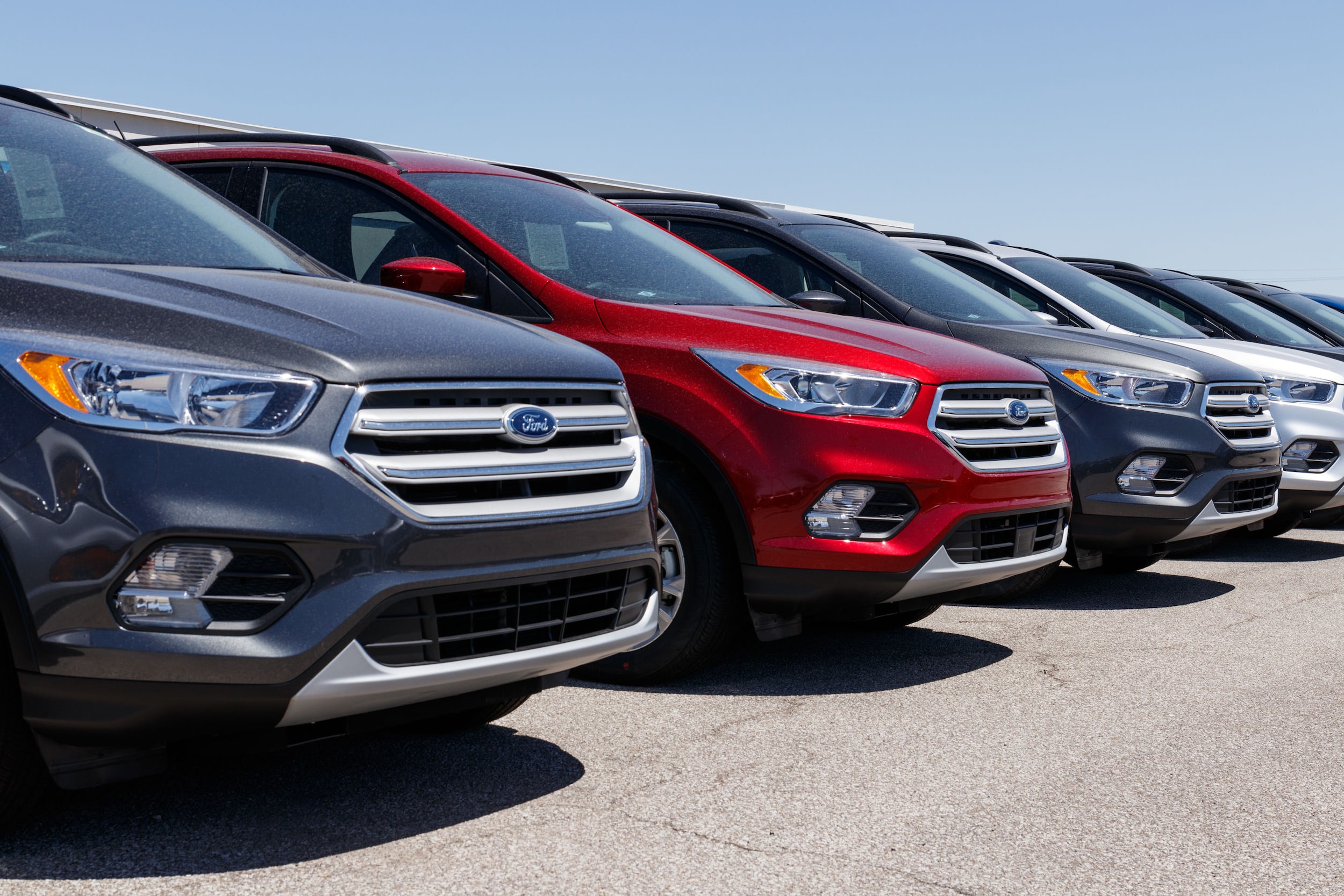 Buying a used car can sometimes be frustrating. You want to make sure you're getting a car that addresses your needs and that you are buying from an honest dealer. At Gengras Ford your Ford Dealer near me, we understand and we are here to help you during your buying process.
Mileage You're Comfortable With on a Used Vehicle
There's no such thing as mileage that's "too high" on a used car's odometer. That's because modern vehicles regularly achieve more than 200,000 miles before they reach the end of their useful life. Especially if you don't plan to drive much, or if you like to upgrade regularly, a high-mileage vehicle can save you major money upfront when you buy a used car near you.
You may find that a well-loved car with high miles received frequent oil changes and tune-ups. Cars driven less often likely sat longer between these services, causing fluids to deteriorate over time. Aging fluids may not work as well as fresh ones recently refilled in a used car.
A quality local car dealership near me, like Gengras Ford, will carefully inspect every vehicle, even high-mileage ones, before they ever are listed for sale and put on the lot.
A Reasonable Price for a Used Car for Sale
Before committing to a used car, it's wise to check out a few sales listings online to get an idea of how much you should expect to pay at a used car dealership. Another way to find a good price for a vehicle is to check on the Kelley Blue Book website at kbb.com.
Once you know how much you might pay, you should head to the car dealership to see what's available in the makes, models, and years you're interested in.
All the Bells and Whistles You Want
Get the most for your money when you shop for a used car. Make a list of all the features you want in a used vehicle, including size, engine power, transmission type, interior finishes, electronics and infotainment systems, and more. Determine which ones are non-negotiable, and which you can compromise on.
If you have your eye on a car with Apple CarPlay or Android Auto, look for vehicles manufactured in the last two or three years; if you simply want general Bluetooth connectivity, you might be able to save a little bit of money by looking at vehicles from the past five years or so. You don't have to settle for outdated technology and base models. Gengras Ford has a huge selection of used cars for sale near me and a vast array of options to meet your needs.
A Clean Vehicle Condition Report from the Used Car Dealership
Gengras Ford is up front with you about a used car for sale's condition and history. If you aren't offered a copy of a used vehicle history report, like a Carfax, when you look at a used car, it is totally reasonable to ask to see it! These vehicle history reports can include information that you'll find helpful in determining which used car, truck, or SUV you might want to purchase. If a dealer doesn't have a report, it's best to look elsewhere for your next new-to-you vehicle.
A vehicle history report includes information about:
Whether the car has been in any accidents.

Whether the car has sustained any damage.

The vehicle's title history.

When and where the vehicle has been sold.

How many owners a vehicle has had.

What the mileage on the odometer should show.

Whether the vehicle has been properly and regularly serviced.

Where the vehicle has been inspected or registered.

If there are any open manufacturer recalls.
All the used vehicles we sell at Gengras Ford, come with one of these reports. We use them as part of our inspection process and while we're analyzing a car to sell on our lot. That's one of the ways we make sure all the cars on our lot are the best possible quality for our customers.
See Why Gengras is Better!
Why waste a lot of time searching online listings and random car lots for a used car, when you can come Gengras Ford you see tons of options in your price range? Gengras Ford, the local Ford dealership that CT trusts, focuses on customer satisfaction before all else.