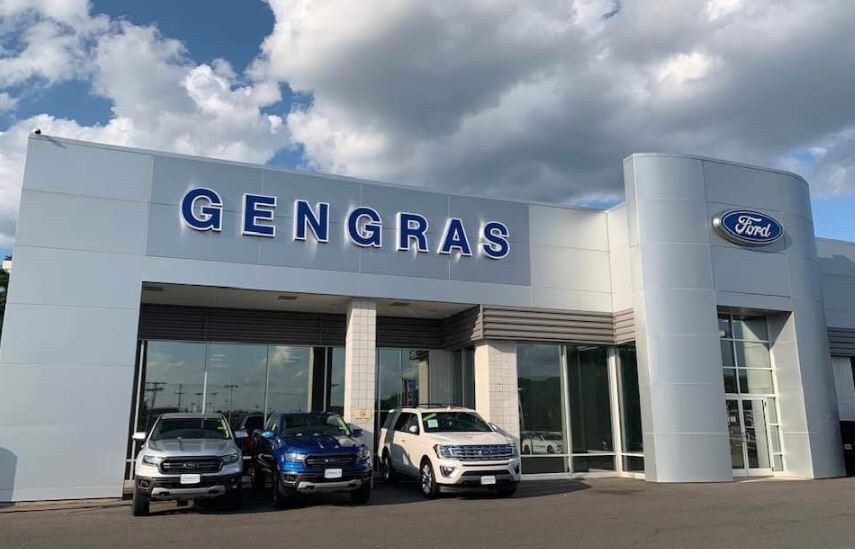 When you're shopping for a Ford SUV, it can be easy to focus on the model you are working for. While that definitely matters, that kind of focus can lead to overlooking the importance of choosing the right dealership to sell you the vehicle once you figure out what you're looking for. Finding the right Ford Dealer Near Me can seem pretty simple, but there are certain things you might not think about ahead of time, which can leave you with some major headaches.
While we feel that we're your best choice for a Ford SUV dealer in Connecticut, we're going to tell you why. Specifically, we thought it would be helpful to go over some things you should look for or avoid when considering a dealership. With this reasoning, it's a lot easier to recognize a good dealership when you find it––and when you don't. So consider the following when you look for a Ford dealer, and we think you'll see why Gengras Ford is the right choice for you.
First Impressions Matter
This is something that seems pretty obvious, but you'd probably be surprised just how often it's overlooked when a customer is looking for the right Ford SUV dealer in Connecticut. Just like shopping online, start off online and look at a dealer's website. As you check out the site, make sure it's easy to use and makes sense, with menus that are clear and navigation that makes it easy to get around.
The first impression that a dealer's website makes should be a good one! A well-organized site lets you know that they prioritize your needs as their customer; they make everything easy for you to use. If the site isn't easy to use, that should tell you that they're not prioritizing you enough. Plus, there's a good chance you'll be working with a dealer for years after you purchase a vehicle, so finding what you need to know or getting in touch with them must be simple.

Research Dealership Inventory
While you're on the website of a Ford SUV dealer in CT, use this time to check out their inventory, which should be easily accessible on the site. If you can't look at their inventory, then move on to a dealer that respects your time. As you look at the selection that's available, start with raw numbers: how many new and used models do they have available? You want to choose a dealership with a large and diverse selection for you to choose from.
A large inventory of new models shows you how committed the dealership is to providing you with a great selection. If you're shopping for a used vehicle, then a big inventory gives you more freedom to find just the right option. In any case, you want to be sure that they have plenty of Ford SUVs: different models, different trims, various styles, and options – all of these things give you more flexibility to find what you need.
Appearances Matter
When you arrive at a dealer, look around to see the condition that the lot, building, and vehicles are all in. You want to find a dealership that is clean, well-lit, and clearly taken care of, with vehicles that are also clean, in great shape, and attractive.
Focus on the Service
Every step of the way, when interacting with a Ford SUV dealer, you should reflect on the level of customer service you receive. This is true of any business you deal with, honestly, but it's especially important with a major purchase like a vehicle. From the moment you contact them––through email, a message app, or over the phone––you should be greeted professionally, and respectfully.
If you reach out to a dealership, then their response to you should be friendly, knowledgeable, and helpful. This is another chance they have to make a good first impression on you, so you should expect them to make it as positive as possible. If you get a rude response to an email or text message, then there's no reason to waste your time further; they don't deserve your business.
Think Long-Term
While you are looking at different Ford SUV dealers in the Greater Hartford area, keep in mind that you're not necessarily just visiting them one day to buy a car. Buying a vehicle might take a few trips or numerous emails and phone calls to work out all the details. At the end of the day, everything you see should make you feel good about doing business with the dealership. Call or come visit us at Gengras Ford today to experience what it's like to shop with the best Ford dealership near me.