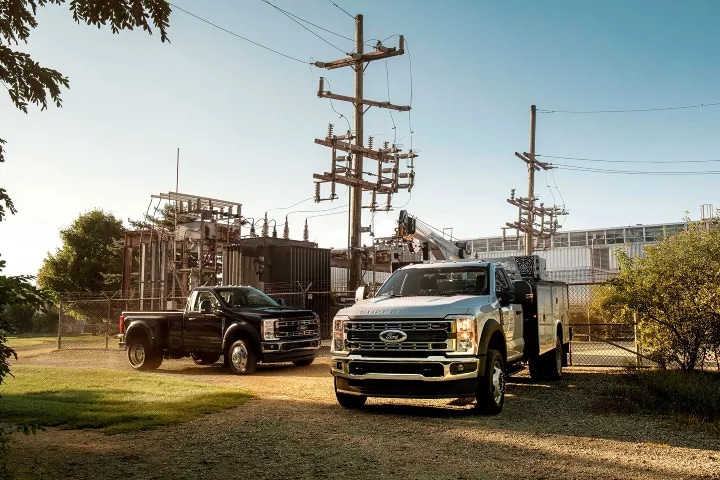 Since roughly the dawn of time (or at least the dawn of manufacturing in Detroit), pickup truck makers have enjoyed beating each other over the head in a perpetual game of one-upmanship. Torque, towing, interior appointments – it's rare for any stone to be left unturned when one brand decides to move the goalposts.
First up: a note on styling. It has long been predicted the face of Ford trucks would eventually just become one big 'equals' sign, and it appears that day has arrived. Signature LED mascara intended to look like an industrial C-clamp comprises most of the headlamps which bookend one of seven different grille styles – most of which look like that function from math class. Those side vents ahead of the doors are actually functional, by the way, drawing a smidgen of heat from the engine compartment and reducing under-hood air pressure for improved aerodynamics.

Speaking of the engine bay, there continue to be a trio of engine options on offer: Two V8 gassers and a Power Stroke diesel. However, the entry-level octopot is now a 6.8-liter unit instead of a 6.2L, one said to target more low-end torque compared to the existing engine. The tremendous 7.3L pushrod V8 remains an option and will likely increase its output from today's 430hp/475lb-ft thanks to improved air intake and a tune.